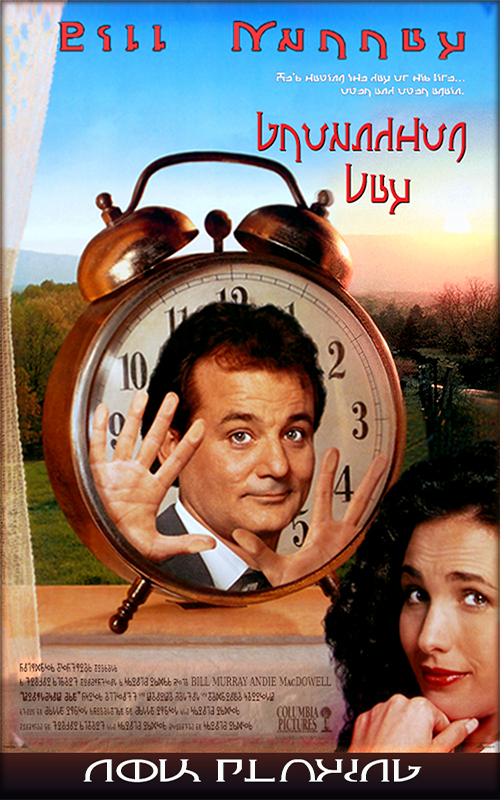 Download the Groundhog Day package
How to Install It The link above will give you a zipped .package file containing the default-replacement movie poster and marquee. As usual for .package files, to add it to your game, simply place the .package file in the subdirectory Mods/packages under your main "The Sims 3" directory.
Compatibility
This file does not add any new objects or interactions, but replaces the colormaps for two objects that already exist in your base game: the movie poster in the front right position as you look at the theatre, and the center panel of the marquee. Because this is merely a re-colouring, it should not be sensitive to the game patch level, and it should not conflict with any other mods unless they modify the very same objects. In particular, this mod will not conflict with MenaceMan's re-colouring , because that mod affects only the posters on the sides of the theatre entrance, and mine affects only one to the right of the entrance.